Welcome to Choice Rewards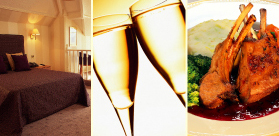 What is Choice Rewards?
Everytime you visit a Choice Hotel earn points which will be regularly converted to 'money off' vouchers. 'Rewards' members will regularly receive exclusive offers on accommodation, 'Rewards' vouchers for use during your stay and information on future Choice Events
Join free!
Join Choice Rewards FREE of charge today and earn 3500 FREE points. Don't miss out!
Points and vouchers
Once your points total reaches 5000 we will automatically send you a voucher worth £10.
Members will regularly receive special reward vouchers for you to spend during your stay at a Choice Hotel.
We will give your room requests our attention when taking your reservations.